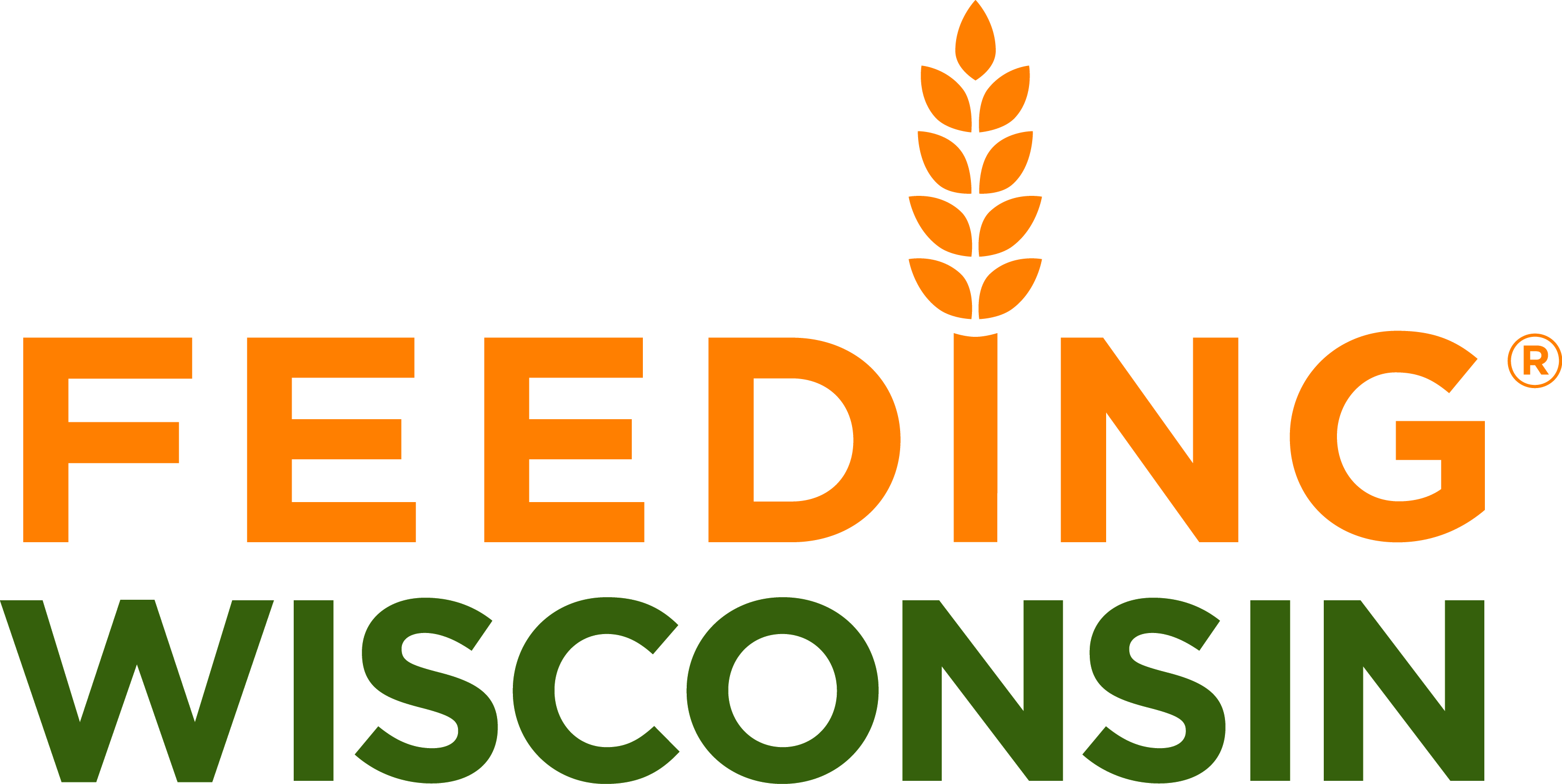 Keynote Speaker
We are excited to announce that Commissioner Bevan K. Baker will be the keynote speaker at our Summit. At our Luncheon on 5/10, Commissioner Baker will address the challenges of nutrition and public health in the largest, most diverse city in our state.
Bevan Baker
Commissioner of Health
City of Milwaukee Health Department
Opening General Session
Join us our opening General Session on 5/9 at 1:00 pm to hear from Katharine Broton from the Wisconsin HOPE Lab on their study, "Too Distressed to Learn: Hunger and Mental Health in Higher Education"
Katharine Broton
Doctoral Candidate & Researcher
Wisconsin HOPE Lab
"What is 'Healthy?': Deepening Our Understanding to Improve Health and Strengthen Communities through Food & Policy"
Our breakfast general session on May 10 will feature a rich discussion about health, nutrition, hunger-relief and the lengths we should go to ensure that people and systems are healthy.
Jennifer Casey
Executive Director
Fondy Food Center
David Lee
Executive Director
Feeding Wisconsin
Paul Kelleher
Associate Professor, Bioethics & Philosophy
UW Madison
Rob Zeake
Chief Executive Officer
Second Harvest Heartland
Session Speakers
We have over 65 regional and community leaders confirmed for the 2017 Hunger and Health Summit! Please check out the agenda page for for information on the track sessions and their bios.
Teresa Arnold
Nutrition Educator
UW-Extension
Lori Bakken
Evaluation Specialist
UW-Extension
Peter Bakken
Public Policy Coordinator
Wisconsin Council on Churches
Mary Canales
Professor
Department of Nursing, University of Wisconsin-Eau Claire
Amber Canto
FoodWIse State Program Coordinator
UW-Extension
Jennifer Casey
Executive Director
Fondy Food Center
Alison Craig, MD
Chief of Staff and General Pediatrician
Group Health Cooperative of South Central Wisconsin
Nancy Coffey
FoodWise Coordinator
UW-Extension
Sheila De Forest
FoodWise Nutrition Administrator, Rock County
UW-Extension
Francie Dekker
FoodWIse Nutrition Program Administrator
University of WI-Extension
Melissa DeNomie
Program Coordinator III
Medical College of Wisconsin
Catherine Draeger-Pederson
Executive Director
Friedens Community Ministries, Inc.
Karen Early
FoodWIse Nutrition Coordinator
UW-Extension
Allison Espeseth
Operations and Development Manager
Covering Wisconsin, UW-Madison
Amber France, MS, MPH, IBCLC
WIC Director and Lactation Supervisor
Wood County Health Department
Helena Gilbertson
Direct Certification Outreach Specialist
Covering Wisconsin, UW-Madison
Anne Gargano Ahmed
HungerCare Coalition Coordinator
Second Harvest Foodbank of Southern Wisconsin
Lane Hanson
Community Engagement Coordinator
Center for Patient Partnerships
Nick Heckman
Food Security Policy Analyst
Public Health Madison & Dane County
Vanessa Herald
Farm to Institution Outreach Specialist
UW Center for Integrated Agricultural Systems
Jill Herz
FoodWIse Nutrition Education Coordinator
UW-Extension
Cindy Huber
Chief Executive Officer
National Kidney Foundation of Wisconsin
Emily Kaiser
Research Assistant
Second Harvest Heartland
Robert Kraig
Executive Director
Citizen Action of Wisconsin
Melissa Kono
Community Resource Development Educator, Clark County
UW-Extension
Jim McPhetridge
Food Shelf Manager
The BRICK Ministries, Inc.
Robert Kellerman
Executive Director
Greater Wisconsin Agency on Aging Resources
Brian Larson
FoodShare Outreach Specialist
Second Harvest Foodbank of Southern Wisconsin
Nick Levendofsky
Government Relations Associate
Wisconsin Farmers Union
David Nelson
Family and Community Medicine
Medical College of Wisconsin
Lisa Olson, MSW
Director of Policy and Programs
Wisconsin Primary Health Care Association
Jennifer Park-Mroch
Special Projects Coordinator and Evaluation Specialist, FoodWIse, Family Living Programs
UW-Extension
Jon Peacock
Research Director
Wisconsin Council on Children & Families
George Reistad
Food Policy Director
City of Madison
Carletta Rhodes
Family and Community Medicine
Medical College of Wisconsin
Kristie Rauter-Egge
Community Healthy Planner
Wood County Health Department
Manuel Ravelo
Project Coordinator
Second Harvest Heartland
Leslie Ruffalo
Assistant Professor
Medical College of Wisconsin
Sarah Salewski
Health Promotion and Communications Specialist
Wood County Health Department
Paul Savides
Community Organizer,
Joining Our Neighbors Advancing Hope (JONAH)
Kara Skarlupka
Staff
UW-Extension
Nancy Schultz
FLE
UW-Extension
Liz Seefeldt
Executive Director
The BRICK Ministries
Alan Shannon
Director, Public Affairs
USDA Food and Nutrition Service, Midwest Region
Lisa Stark
Director, Dietetic Internship
Mount Mary University
Tami Syverson
FoodShare Outreach Specialist
Feed My People Food Bank
Ruth Schmidt
Executive Director
Wisconsin Early Childhood Association
Ken Taylor
Executive Director
Wisconsin Council on Children and Families
Alex Tyink
Director of Programs
Feeding America Eastern Wisconsin
Nancy Vance
Family Living Educator, Clark County
UW-Extension
Erin Waldhart
Executive Director
WAFER Food Pantry
John Wedge
Executive Director
Wisconsin Education Association Council Region 6
Kristen Williamson
Registered Dietitian and FAST Program Coordinator
Second Harvest Heartland
Dan Wilson
Program Director
Second Harvest Northern Lakes Food Bank
Marlie Wilson
Farm to School Program Manager
Wisconsin Department of Agriculture, Trade, & Consumer Protection
Kate Burggraff
– Program Innovation & Impact Manager
Second Harvest Heartland Food Bank